Studying for the GED® Test Math Section?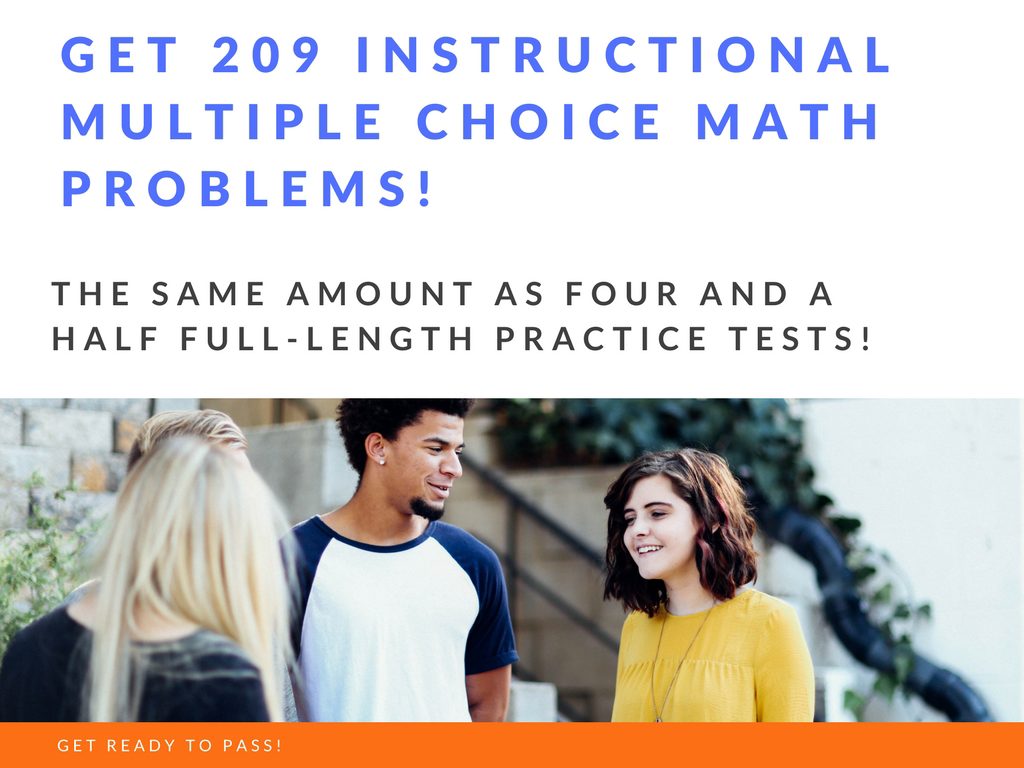 Are you currently studying for the GED® test math section?

It would really be an awesome feeling to succeed, wouldn't it? 
People take the GED® test for many reasons, but whether it's for
nearly everyone who's passed said it was one of the most rewarding experiences of their lives!
Learn The Secrets To Math Test Success From An Experienced GED® Test Prep Instructor In The Comfort Of Your Own Home...
You'll spend less time and less money and still get the results you truly deserve! 
Experience The Original System From Test Prep Champions And Discover How To Blow The Lid Right Off The GED Test Math Section!
The Proven Champions' System Will Be On Your Side, In Your Corner, And At Your Disposal!
Get The Champions' Guide To Winning on the 2017 GED® Test Math Section From Test Prep Champions
Try a FREE sample of our GED math guide!
Q: Will this book still work for me even if I've been away from formal education for many years?

A: YES!!! Our methods have worked for lots of students who'd been away from formal education for years before working with us! 

Q: What if my math foundation is very weak? 

A: That's perfectly okay! You have to start somewhere! Regardless of where you are at right now, we're confident you will find this book very helpful! We'll show you how to win big!

Q: What makes The Champions' Guide unique compared to other test prep books?

A: The Champions' Guide is unique because it's meant to help students gain confidence so that they can succeed on the test, not just to teach them the material!

The problems get tougher as the student goes through the book. Many say a lot of them are harder than the real test questions!

This was done intentionally because the #1 complaint we heard before writing this book was that the problems on the real test were much harder and much different than what students saw in their practice materials!
We've worked very hard to make sure this is NOT the case with our guide!

This guide is also unique compared to other works because it contains extremely detailed solutions! 

Our explanations teach you not just how to get each problem right, but also explain the whole topics so you'll know how to get similar questions right when you win on the real test! 

Can you picture what it would be like to look back after acing the math section? 
Can you imagine the feeling of freedom and triumph knowing that you won? 

Have faith in yourself and your abilities, because you can surely achieve success and win on the test, and we'll show you how to do it! 

Our problems are very challenging, but so is the real test, so it's best to be prepared for anything! We are here for you, and we want to see you win! 

What you'll find in this book is a comprehensive method for mastering the mathematical skills and concepts you'll need to know for the test, including many tips, tricks, and strategies to help you excel!
We wish everyone the best of luck with their preparation!
The time for action is now. Don't wait any longer. The GED test is only getting harder, which means that you must get better. There's no other choice but to adapt! Buy The Champions' Guide today and gain a massive edge on the test!
If you have any questions or concerns, or if there is anything I can do to earn your trust, please reach out to me anytime using this contact page!
I am more than willing to assist you in any way I can!
Note: This book is not endorsed or approved by ACE or GED Testing Service.