If you're looking to improve your grades or test scores (even if you've never done well in school before)... then you're in the right place!

Regardless of where you're at right now on your journey to academic success, I can't wait to help you get to wherever you want to go faster! 
My mission is to help students at all levels (high school, college, and adult education) develop their test taking and study skills to achieve the results they deserve. This is done through an archive of research-based articles, videos, products and more!

I believe in equality, and treating others with respect, integrity, and honesty.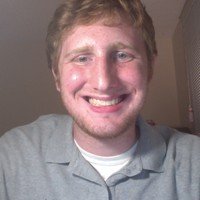 Hi, my name's Parker Smith. 
I'm a University of Pittsburgh grad, where I majored in history and philosophy of science, and minored in chemistry. 
I began tutoring and mentoring students back in 2011. Since then I've worked with both university and high school students in many different subjects including algebra, geometry, chemistry, physics, biology, reading, writing, and more.
Over the years I've seen countless students exceed their own expectations academically, and it's truly an amazing feeling to know that I've played a role in helping them achieve their dreams. 
I decided to take everything I've learned from first hand experiences, attending conferences and trainings, and also years of meticulous research into how we learn, and launched what is now Test Prep Champions back in November, 2016! 
How Can I Best Help You Next?